KNOTTS BERRY FARM HOMESCHOOL DAYS - January 7, 2009: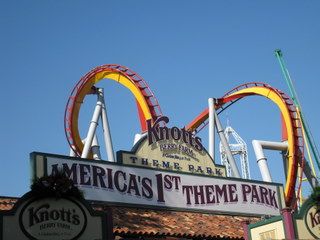 We had a great time participating in the Homeschool Days at Knott's Berry Farm. We spent the morning learning about life in the Old West. We walked through an authentic Old Town and visited with a spinner, trapper, grist mill owner and candle maker.

      


The boys enjoyed watching the blacksmith and learning about his craft of olden days - his jokes weren't bad either.

                                  


Our favorite stop of the day was the old schoolhouse from the 1800's. The teacher rang the bell and called the kids in from the yard. He proceeded to teach them the rules of the class from the 1800's and showed them a little bit about how kids were disciplined back then. Christian volunteered to be his student and was brought to the head of the class. He was reprimanded for not finishing his Shakespeare sonnet that was assigned for homework. All in good fun, he was placed at the front of the classroom and a dunce hat was put on his head. Dylan found that to be hilarious - Christian thought it was pretty funny too! 

           


We then headed over to the horse stables where we got the chance to ride a real stagecoach. Later, the steam engine took us to the Native American Indian village where there was great totem poles and a presentation by a real Indian. We watched a great presentation of the legend of the raven, which left the boys spellbound. 

     


After "school" was done for the day, it was time to enjoy the rides! Christian made sure he hit every roller coaster in the park, while Dylan wanted to spend his time at Camp Snoopy with the tamer rides. 

      


We watched Charlie Brown and his friends perform a really cute Christmas show and enjoyed watching them sing and dance. Christian even got a chance to go up on stage and ring the bells with Linus.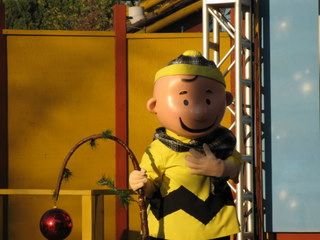 It was a great way to spend the day and the boys really enjoyed "school"!!